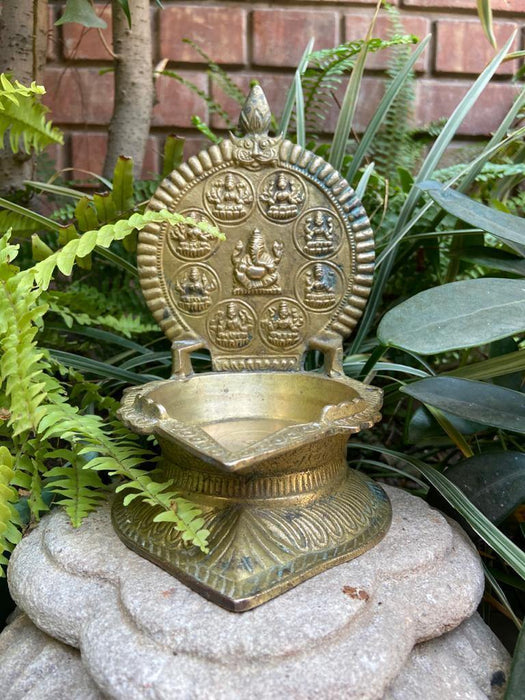 Ashta Lakshmi -2 ; Vintage Brass Diya
Sold out
Original price
Rs. 3,500.00
-
Original price
Rs. 3,500.00
Rs. 3,500.00
-
Rs. 3,500.00
Current price
Rs. 3,500.00
These vintage handcrafted brass diyas, created by experienced craftsmen, are the most accessible items to bring prosperity and prevent misfortune in any home. These can be used to create a great ambiance during festivities like Navratri and Diwali.
This is a limited edition collection and features old brass diyas and deepams, of an antique vintage and well preserved pieces. Featuring the patina of timelessness, these are small masterpieces of Indian Craftsmanship.
Base: 5.5" x 4.75"
Height: 7.5" 
Weight: 700 gms
Free Shipping,  All over India
Note:  All our products are meticulously handmade by master artisans, one piece at a time. Due to this process there may be variations, flaws and imperfections in the product. Such variations are inherent in the manufacturing of handmade products and should be celebrated for their uniqueness.Sculptures, paintings or any other accessories photographed along with the product are not included in the price.