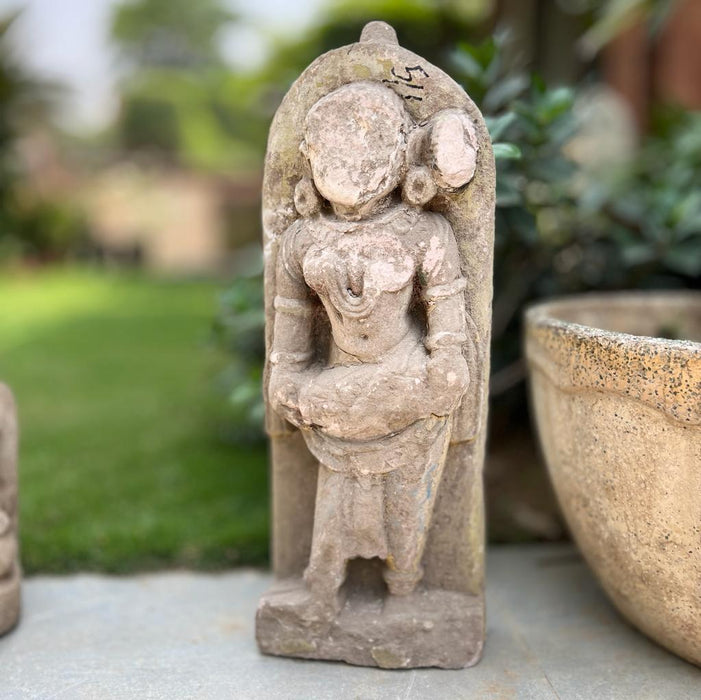 Imara 8 : Large Stone Sculpture
Sold out
Original price
Rs. 17,500.00
-
Original price
Rs. 17,500.00
Rs. 17,500.00
-
Rs. 17,500.00
Current price
Rs. 17,500.00
This large stone sculpture is a beautiful piece of art featuring a woman playing a dholak.

Crafted out of stone, the intricacy of the neck piece and earrings are prominently displayed.

The face of the figure is weathered with time, giving it a unique and stunning look.
Size: 3.5 x 8 x 18  Inches
Shipping,  All over India
Note:  All our products are meticulously handmade by master artisans, one piece at a time. Due to this process there may be variations, flaws and imperfections in the product. Such variations are inherent in the manufacturing of handmade products and should be celebrated for their uniqueness.Sculptures, paintings or any other accessories photographed along with the product are not included in the price.