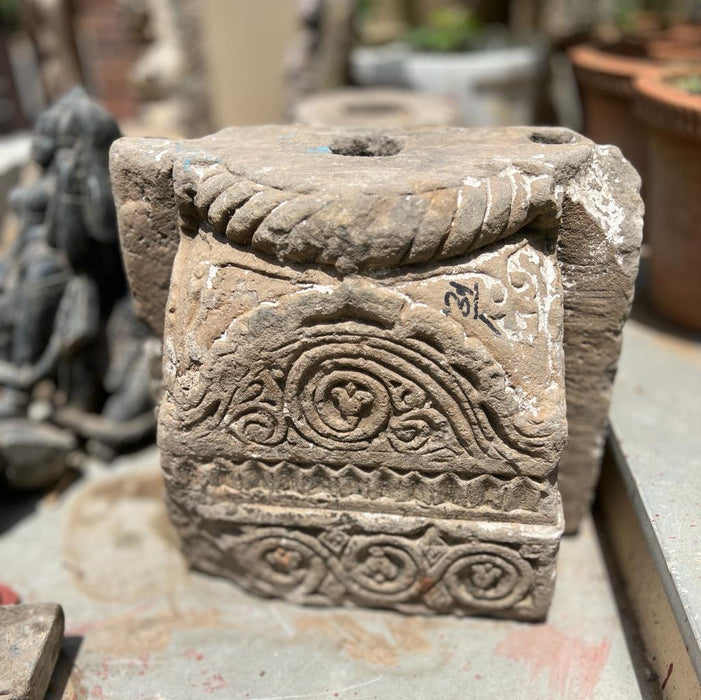 Zaroon 2- Stone Pedestal
Sold out
Original price
Rs. 7,000.00
-
Original price
Rs. 7,000.00
Rs. 7,000.00
-
Rs. 7,000.00
Current price
Rs. 7,000.00
This Stone Pedestal offers a unique sculptural style.

Artfully crafted from sturdy carved stone, with remarkable detailing, the pedestal is the perfect accent for any room.

The rope design carvings at the top provide an impeccable finishing touch to an exquisite piece.

Create a grand statement in your home with the this  Pedestal.
Size: 8.5 x 15 x 12.5  Inches
Shipping,  All over India
Note:  All our products are meticulously handmade by master artisans, one piece at a time. Due to this process there may be variations, flaws and imperfections in the product. Such variations are inherent in the manufacturing of handmade products and should be celebrated for their uniqueness.Sculptures, paintings or any other accessories photographed along with the product are not included in the price.